Home Makes & Models Restoration Washers Connectors Hoses Non Return Valves Pressure Test Valves Oiling Tyre Pressure Gauges Sales Vintage Car Accessories Contact
Restoration Procedures
I tend to prefer to keep old pumps 'looking old' externally. They invariably come with a great 'patina', evidence of years of faithful service and/or covered in layers of grease from the back of a garage – the best preservative there is! So I generally subject pumps to a thorough overhaul such that they are in perfect working condition - but keep them looking old and venerable on the outside. I call these 'Category II' - Cat II pumps. However, since they are beautiful pieces of engineering design - and works of art in their own right - I also restore pumps to original showroom condition if customers wish - for display purposes or to match a particular colour of car. I call these 'Category I' - Cat I pumps. I also supply Cat III (working) and Cat IV (project) pumps if customers want to have a go at restoration themselves - see below.
Goto the following link to see information on CAT I FOOT PUMP RESTORATION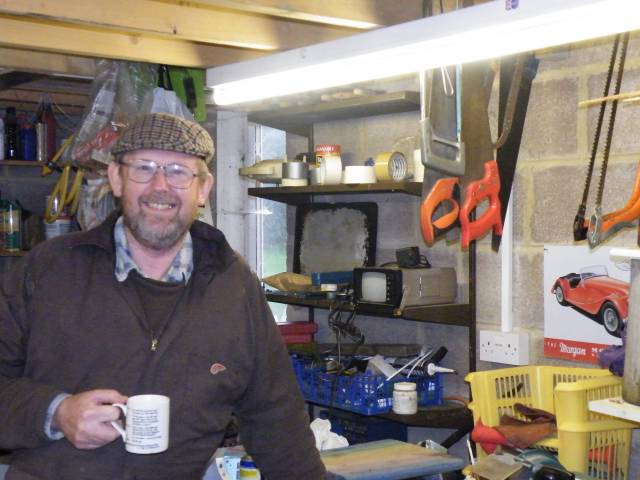 The following is the job list which my pumps go through
Full dismantling, except for riveted or welded components (unusual)
Degreasing and cleaning all components
Careful emery papering of all components to remove surface rust
Treating all cleaned surfaces with rust killer
Disassembly of the pressure barrel, internal oiling, greasing
Internal piston repair – if needed
Replacing worn/broken bits like split pins, connection hoses, jubilee clips, bolts etc.
Careful re-assembly and lubrication of all moving parts
Application of a thin spray of WD40 for preservation
Full functional test to blow up a tyre to 40-50 psi ( to cover higher pressure on spares etc.)
So that's what you get if you buy a pump from me! The prices I ask are reasonable, I think, but do reflect the work I put in and the quality of the pump you get. So they are a bit higher than a 'straight out of the garage' ebay sale.
Each pump on this website has been mechanically assessed in line with the criteria listed below and put into one of four categories.
| | | | | |
| --- | --- | --- | --- | --- |
| | CAT I | CAT II | CAT III | CAT IV |
| Check for component completeness | x | x | x | x |
| Thorough external clean and grease removal | x | x | x | |
| Surface rust kill | x | | | |
| Full strip down and mechanical overhaul | x | x | | |
| Repair/replace worn or broken parts | x | x | (x) | |
| Colour matching and external repainting | x | | | |
| Brass cleaning and polishing | x | | | |
| Full functional pumping test | x | x | | |
| Partial pressure test | x | x | x | |
The categories are:
CONDITION I (CONCOURSE) – full cleaning and mechanical overhaul. Restored to original external 'showroom' condition. Full functional testing
CONDITION II (PATINA RETAINED) – full cleaning and mechanical overhaul. Old external appearance and patina retained. Full functional testing
CONDITION III (WORKING) – initial inspection, oiling and external cleaning. Testing to verify basic mechanics are working but not a full functional test. Not mechanically overhauled. Possibly needs some work to be fully functional.
CONDITION IV (PROJECT) – straight 'out of a garage'. Initial check for component completeness. No cleaning, overhaul or testing. Needs work.