Home Makes & Models Restoration Washers Connectors Hoses Non Return Valves Pressure Test Valves Oiling Tyre Pressure Gauges Sales Vintage Car Accessories Contact
WELCOME TO MY SALES PAGE!
As I've said earlier, I retain a number of pumps for my own collection - but overhaul and sell others on. I offer a bespoke service when selling the pumps - see below.
To see what satisfied customers think of the service I offer, take a look at my testimonials page...
There are in four 'condition categories'- see restoration page for full details. I always retain a number of pumps from each of the main makers for onward sale.
Briefly these categories are :-
CAT I (CONCOURSE)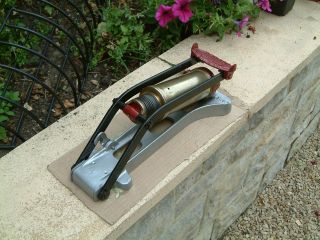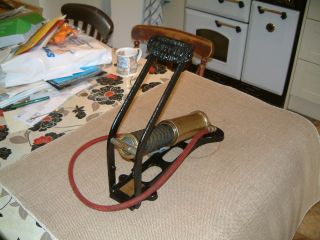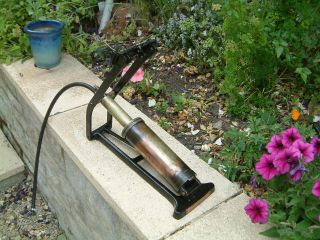 CAT II (FULLY OVERHAULED - PATINA RETAINED)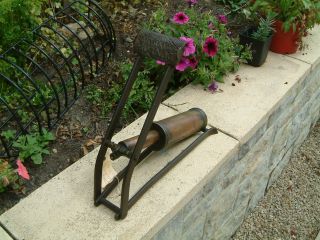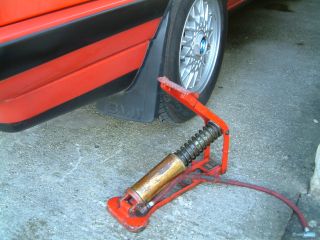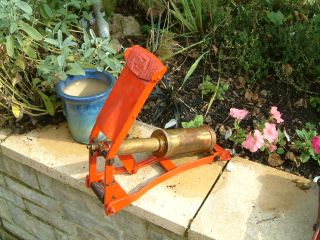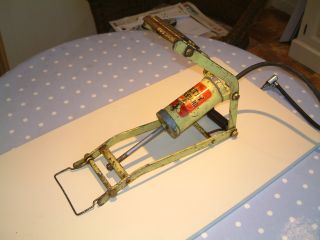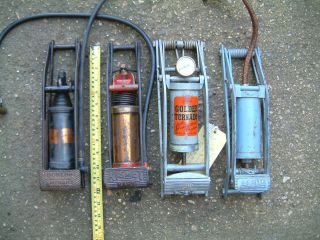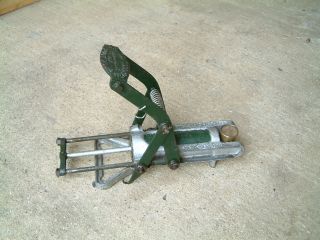 CAT III (WORKING)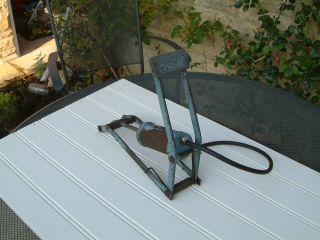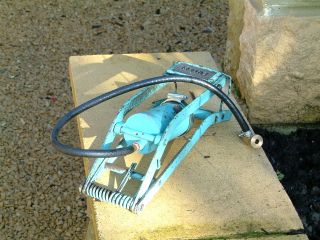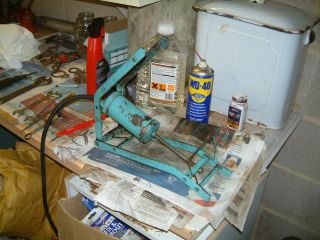 CAT IV ( PROJECT)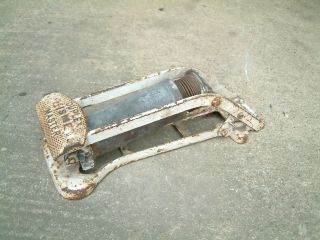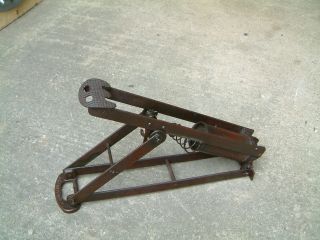 Obviously, the better condition and category a pump is in, and the more work thats gone into it, the higher the price. CAT I pumps work out to be the most expensive. The same model will be cheaper in lower categories. CAT IV ( PROJECT) pumps are the cheapest and sold on the basis of making a small profit on the purchase price and covering any expenses involved in their acquisition. These are for those who may wish to 'have a go' at restoration themselves. I'll include advice on any points I've spotted on Cat IV pumps in the sale notice and am happy to give reasonable email support/advice thereafter.
To see a full CATEGORY I foot pump restoration...click on the link - CAT I FOOT PUMP RESTORATION
Testimonials from satisfied customers can be seen here
WHAT TO DO IF YOU ARE INTERESTED IN BUYING ONE OF MY PUMPS
I hope this website gives you a good idea of some of the pumps that are available for sale. The price I charge depends on the category of pump you want to buy, the make and how much work is required to bring it to that category. For a CAT I pump a typical price depending on the make would be £80-£100. CAT II £60-£80 and other categories would be less.
I SELL WASHER KITS IF YOU ARE INTERESTED IN RESTORING YOUR OWN PUMP...I PROVIDE THEM FOR ANY PUMP. THEY ARE PRICED FROM £15-£50 DEPENDING ON THE NUMBER OF WASHERS REQUIRED AND COMPLEXITY OF THE PUMP. THE KITS COME WITH FULL INSTRUCTIONS.
My stock is constantly changing, so its best to get in touch by email and we can take it from there. To contact me please email the following address: enquiries@vintagepumps.co.uk. Please state the pump you are interested in, its current category and the category you would like it to be brought up to - if you wish any change. I will then get in contact to send pictures of your pump, discuss/confirm all details and give you an indication of when it will be ready. For upgrades to higher categories I may need to source some materials e.g. hoses and timing may be dependent upon this. Timing may also be dependent on how much work needs doing after I've take it apart and inspected it. Finally, once payment has been received I will post you the pump. Postage will be in addition to the quoted price. This can be around the £10-£15 pound mark - depending upon weight. But we can also arrange personal collection if thats more convenient. My policy is that customers should be fully satisfied with any pump they buy from me. I therefore offer an unconditional refund of the purchase price, within one month of your receipt of the pump, if you are not fully satisfied.