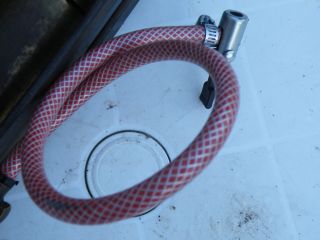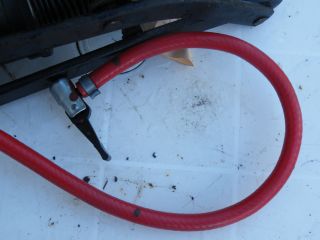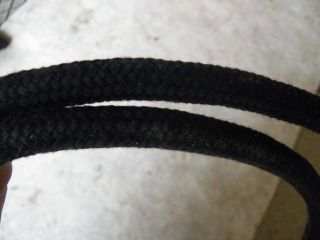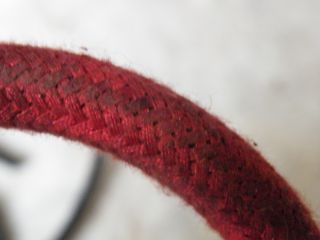 The pneumatic connection hoses on vintage pumps come in a number of different materials, sizes and lengths. For pumps which are often the best part of 100 years old, its very unusual ( almost unknown!) for the hose to be the first original one fitted. Rubber perishes, the hoses get damaged in the garage etc.etc. So the hose found on an old pumps could date from any period in its history. A couple of pictures here show nasty modern hoses from Halfords fitted to old pumps. Sometimes these work, sometimes not. If a pump has an old rubber hose on it, I tend to leave this - so long as it passes the functional text and pumps up a tyre. But sometimes it has
perished and leaks and does not work. Replacing with a high pressure modern rubber oil hose is usually the best. As an alternative, modern braided hose material is available in various colours - see pictures above - which can be fitted as a close approximation to the braided hoses that most old pumps started life with. If this is required I will need to discuss details, as the supply of this modern braided hose can be difficult.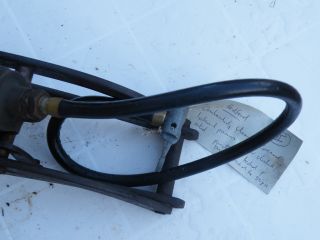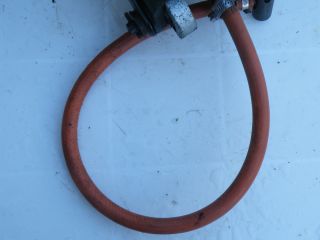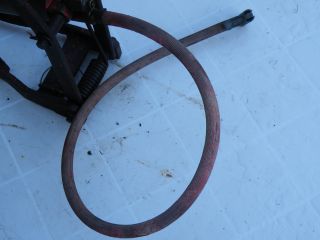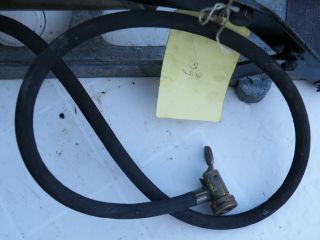 Generally, though, I prefer to refurbish old pumps with modern high pressure rubber hose. This allows one to inspect the rubber for damage and perishing without braid covering it up. Also, many old pumps had black rubber - so its pretty authentic.
The hose I use is SAE J30 Fuel Hose - 1/4 inch internal diameter and 1/2 inch external diameter. I crimp it to the end connectors using a sharp pair of crimping pliers and 1/2 inch (11-13mm) 2 ear O-clips. This gives a most satisfactory solution and this size hose/clip fits most connector types. The photos below shows the hose, crimping pliers and an O-Clip. The lettering on the hose is easily removed with fine sandpaper - leaving a plain black hose